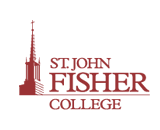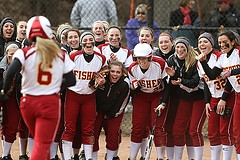 Parents and Players of Clarence Girls Softball,
We are excited to announce that our annual softball clinic conducted by the players and coaches of St. John Fisher College Softball will be held on Sunday, February 10, 2019!
You must register by February 8th. There is limited space, so please register right away to secure a spot.
Interactive Clinic
·      Your daughter will participate in various drills, instructed directly by these College softball players and coaches. It's a great opportunity that earns us rave reviews by participants and parents each year...Don't miss it!
·      They will run the clinic from 12noon-3pm at the Goodrich Indoor Practice Facility, at 5635 Goodrich Rd. All players should arrive 30 minutes prior to check-in for the clinic. Parents must be present to sign a Release Form.
Registering
The attached Registration Form has all the details you will need to register. Some highlights:
·      Cost is $40; however, each player receives a free t-shirt. This clinic is open to players in Grade 4 and up, who play in our House or Travel Leagues.
·      Players need to bring their own equipment. Players should wear sneakers only, no cleats.
·      Please see the attached Registration Form for complete details.
Registration Deadline is February 8th, 2019. This clinic always sells-out quickly so register today to secure your daughter a spot. Please use the attached Registration Form and mail yours promptly.
We look forward to another great clinic hosted by St. John Fisher College Softball.
See you there!