Want to play?
Clarence Girls Softball
Po Box 35
Clarence, NY 14031
Connect with us:
Welcome to the Clarence Girls' Softball League!
Our Mission Statement
The Objective of the Clarence Girls Softball League is to introduce, establish, teach, and promote youth softball to girls, in an environment that encourages self confidence and self worth; leading to an active, constructive lifestyle.
If you are interested in becoming more involved in our league, we have several openings on our board. Please contact Aaron Castlevetere (acastlenls@gmail.com) or Greg Honsberger (honzy06@gmail.com) if interested or you have questions regarding the open positions.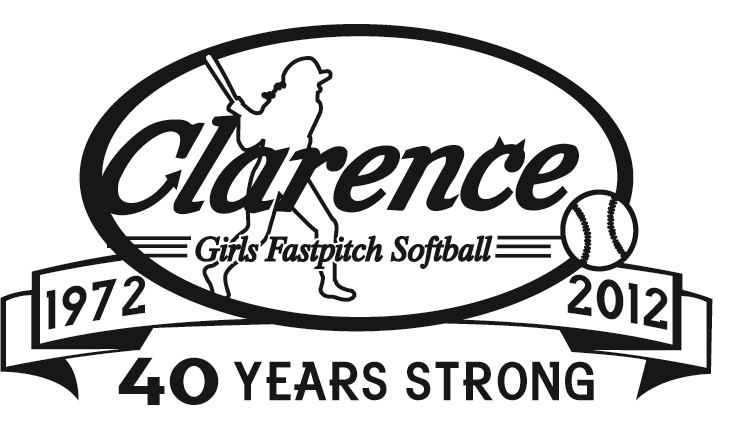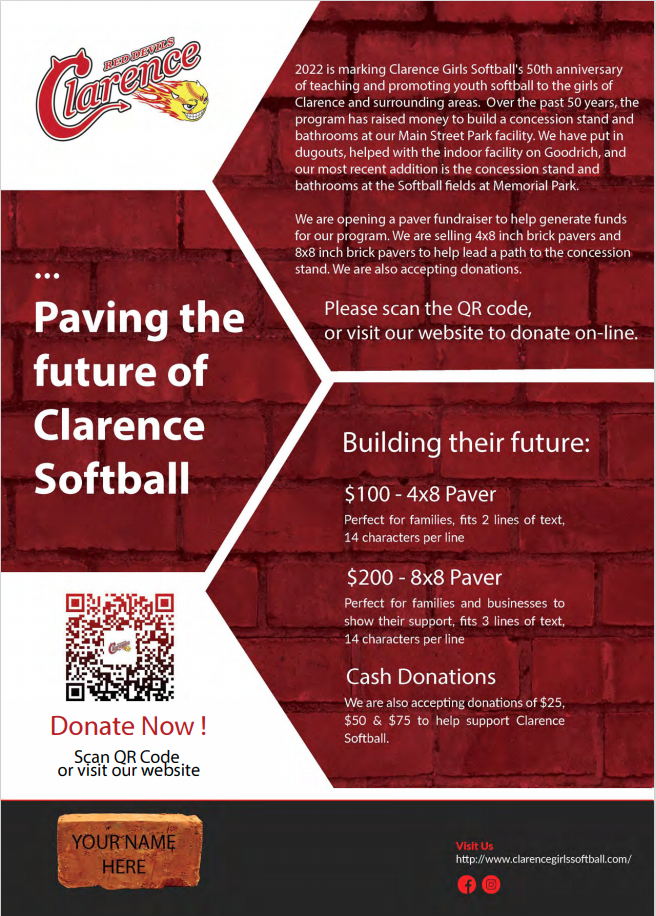 You can Purchase or donate by clicking Link: Paver Fundraiser



Final stretch for our concession stand.
We are in the final stretch of our improvements to our fields.
Over the past few years we have put in a concession stand and bathrooms at our Clarence Town Park Main Street. This past year we embarked on upgrading the amenities at Memorial Park. The concession stand is built, we just need to finish up the bathrooms.
Any amount you can donate is greatly appreciated from the entire Clarence Girls Softball League. If you know of any businesses that are looking to donate before year-end, this is a great opportunity.

Go Fund Me Page
Thank you.
A sincere thank you to everyone that has been a part of the Clarence Girls Softball Program. We wouldn't be here without you.